Features of your site!
There are many features of this site. Many of which I hope you will enjoy. If you have a particular feature you would like to see here at this site, please feel free to email me!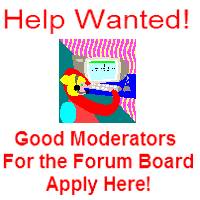 Personal Pet Advice Forum board. This is a place you can go to post questions about your pet or just life in general. It's a lot of fun and a great place to learn something about an animal you may have or one you may be considering to purchase in the near future. It's free to register. All you need is a username and password. Kids: You can have your own account too!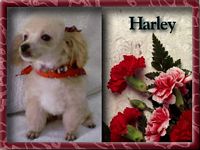 Pet Gallery Here you will find photos that members and visitors to our site have sent in photos of their "furry babies" so that everyone can see them! Be sure to submit a photo of your baby to be published in our pet gallery! We would love to see them.
Chatroom We are getting a schedule together and it looks like, for the most part, we will have "chatnight" on Sunday evenings about 7 o'clock EST. If you can make it, you are welcome to join us! We love to meet new people and always welcome anyone wanting to join in. You will want to check in often to see the new updates and schedules.

Monthly E-zine This is a Monthly magazine that is published by myself and contributors all over the world. If you would like to contribute and article, photo, or any other fact to be published in our E-zine, mail it to me! We also do website reviews and would like to give awards for pet friendly sites! Anyone that is interested in our E-zine is welcomed. There is also a "Kidz Korner" that we welcome kids who are webmasters and have a page about their pet to submit thier pages so everyone can enjoy them! If you would like to join our mailing list for updates to the magazine, please visit the Contact page for the magazine and submit the form provided or you can email your request to me: Cichlidlover
Games This is a game page that was requested by a member of our forum who is of a younger age and wanted to play games while in the forum and chatroom. All of the games and features on our site are free. Feel free to enjoy.
Free Greeting Cards If you want a good place to get great E-cards for all occasions, you have come to the right place! We get them from a great sponser at The PCMan Website. Just click on the link and you will be able to create a card for any occasion in just a snap!

Pet Articles This is something I have been working very hard on. In order to educate the pet owner you need information, and lots of it! I have gathered and written many articles for our articles page in hopes of getting out the information you need to properly care for your pet. If you are a pet owner and want to contribute to the articles, please email it to me along with electronic permission to print it. You are welcome to copy any article for your personal use but please do not copy it to another webpage without permission first! Please check in often for articles and updates! You won't want to miss anything.
WebRings Our site is a member of many webrings. They are a great way to meet new people and get traffic to your site. I feel they also provide a service to you, the pet owner, by giving you all the information you are looking for in a more compact search. In other words, you don't have to do a traditional "search" because all the information on the topic you are searching for is right there in one webring! We also manage a few of our own. You will find a complete list of all of the WebRings that we manage on the WebRings page. Feel free to apply to any that you feel pertain to your site. They are free and really fun. They are also addictive LOL

Noteworthy Notes This is a new page for stories about our favorite pets or just some really interesting articles. If you want to show your writing talents and you don't mind sharing some of your pets stories with us, please feel free to submit them to us. Just let your imagination go and write us up some wonderful stories about your pets, real or imaginary. If you don't want to write one, then feel free to stop in and read some of the works of those that did. Please note that any stories you submit will be proof-read and edited if necessary. Let's try to keep it family safe!
Help to keep this a AD FREE site. Donate today using our secure PayPal account. Any donations will be a blessing.
Take A Note!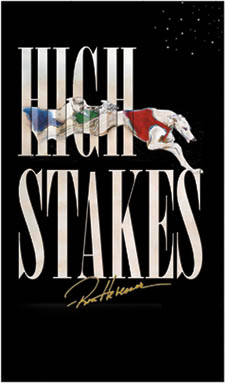 Please take the time to stop in at our friend Mr Ron Hevener's site to check out his new book release. It should be well worth the wait!



How would you like to write a story? Well we are doing a joint effort and writing one together. If you want to add YOUR part to our story, visit the link on our Noteworthy Notes Page.

Be sure to visit our Online E-zine!


What type of Animal are you?

Click here to use our FREE chatroom!
Our site began on June 28, 2004, and we have had
visitors to this site! Thank you for your support!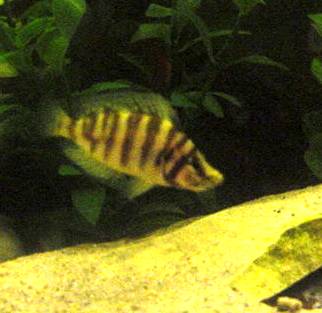 Please visit my Personal Website to meet my family and get to know me! Be sure to sign the guestbook. ;)
And here is the banner for my newest site addition dedicated to my family of Dachshunds!
Rosey Acre Kennel